Are you responsible for the health and safety of your colleagues?
Do they use computers at their desks?
The latest report from the Office of National Statistics states that the most common reason for absence from work is due to back, neck and muscle pain. So with millions of us spending all day glued to our screens, it is essential that we understand the very real risks that we are faced with at our workstations.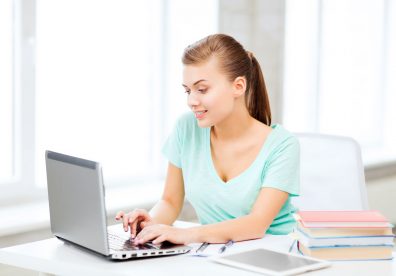 The stats make it clear that there is a lack of understanding of the impact on health that a poorly arranged workstation can have. Some of the health problems linked to DSE include: eyestrain, temporary myopia, headaches, stress, blurred vision and a variety of repetitive strain injuries (RSI). Research has shown that 73% of subjects from a range of workplaces reported one or more musculo-skeletal symptoms. Over the previous year, 47% reported neck problems and 12% reported elbow and forearm problems. In fact, symptoms affecting the back, shoulder and neck were often reported together and just over half stated symptoms affecting their head and / or eyes.
The Health and Safety (Display Screen Equipment) Regulations 1992, aims to protect the health of people like us who work with DSE. These Regulations were introduced because DSE has become one of the most common kinds of work equipment. Unfortunately, however, it seems that many workers aren't receiving information and training on DSE in the workplace (even years after it's come into force), meaning that the full benefits of the legislation are not being realised.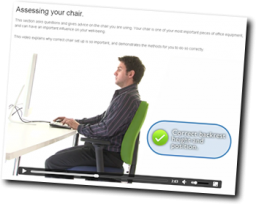 If you want to protect your team from a number of DSE health and wellbeing issues, take a look at our brand new, cutting-edge Online DSE Assessment Tool. Developed by our expert osteopaths and physiotherapists this cost effective tool provides an excellent risk management tool combined with OFI's unique brand of injury prevention training in one. Instead of simply ticking a box, this next generation DSE Assessment tool provides robust risk management for managers and excellent health advice for their staff.
• DEVELOPED BY EXPERT OSTEOPATHS & PHYSIOTHERAPISTS
• VIDEO TUTORIALS – TRAIN YOUR DSE USERS WHILE ASSESSING THEM
• INTELLIGENT MANAGEMENT INFORMATION, SOLUTION ADVICE & ISSUE TRACKING
• COST EFFECTIVE RISK MANAGEMENT SOLUTION
Feel free to trial the Tool for yourself. The Tool was developed with the constant input of the Health & Safety community and we greatly value any feedback you can provide.
For more information on DSE Risk Assessment or to request your FREE trial, simply visit ofi.co.uk/workstation-dse-assessment-tool