Manual Handling Training Online
A collaboration between our experienced trainers, osteopaths, physiotherapists, and our cutting-edge media development team.
By combining the clinical expertise that has set Osteopaths For Industry apart from the generalist Health and Safety providers for over 28 years, and using the most innovative web based, cloud based & LMS integrated technology available, we have developed a range of Online Manual Handling Training solutions that educate staff and manage risk of injury like never before.
Filmed at your site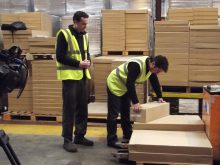 Staff are trained using best-practice video tutorials, expertly filmed at your work place.
With Medical Experts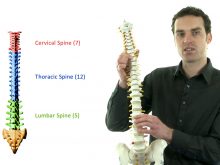 Our Osteopaths & Trainers work with you, to clearly explain safe manual handling procedures.
Management Reporting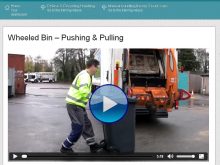 Quickly and easily monitor your employees training with our detailed online reporting tools.
---
 Customised Online Manual Handling Training
We know the demands put upon every workforce are different from company to company. That's why we put such emphasis on bespoke training materials created in-context, showing your staff and/or our trainers actually performing the tasks you carry out each day. With that in mind, we prefer to work on-site at your workplace when filming or capturing material for your On-line Training package.
Far from being a box ticking exercise, like much of the On-line Manual Handling Training programmes available, our solutions enable your organisation to customise your training package to reflect the specific working environment and incorporate the actual Manual Handling tasks that your colleagues undertake.
Our Manual Handling eLearning courses can include any of the following features:
Practical Tutorials – Filmed at your site featuring your staff or our instructors
Anatomical and Theoretical Tutorials – Featuring our expert instructors
Manual Handling Online Assessment – Assess your employees understanding after they complete each module
Quiz or Knowledge review sections
Video Subtitles (in English and any other languages you request)
Management Information – analyse a wide variety of intelligent data about your training programme.
Our Online Manual Handling Training solutions can be used in any of the following ways:
Support in-house Manual Handling Instructors
Induction Manual Handling Training
Refresher Manual Handling Training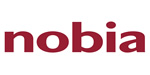 I was really conscious of standing in a classroom once a year for 2 hours, telling staff, "
this is how you pick up a box up and put it on a table
" – when 90% of what we do isn't picking boxes off the floor and putting them on tables!
Mark Harman - Manual Handling Trainer, Nobia/Magnet
Would you like more information?
Phone our Customer Support Team on 020 8398 9522.