Manual Handling Training
Innovative & effective Manual Handling training from the specialists
Whether you want to train your instructors or your workforce directly, either online or in-person, OFI can help. We specialise in providing customised Manual Handling Training Courses for the UK's workforce. Our clinical expertise enables us to provide training that goes far beyond the level of training that is offered by generic Health & Safety companies. We have 28 years of experience delivering the highest quality Manual Handling Training to UK organisations, big or small, in all sectors.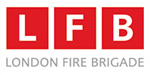 Osteopaths For Industry has been delivering manual handling training courses for us for a long time. They are a professional training company with experienced trainers that work hard to make courses enjoyable and valuable. I'd strongly recommend OFI to anyone aiming to achieve safeguard their employees and provide them with the highest standards in manual handling training.
Health & Safety delegate, London Fire Brigade
---
---
What is Manual Handling?
Manual Handling is defined as the lifting, lowering, carrying, pushing or pulling of objects or loads and is the cause of over a third of all UK workplace injuries, costing billions of pounds every year…read more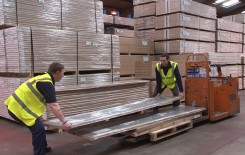 Why is Manual Handling training important?
Manual handling injuries can have serious implications for both an employer and the person who has been injured. Employers may have to bear substantial costs, through lost production, sickness absence, overtime & retraining to cover for the absent person, and potentially compensation payments. The injured person may find that their ability to do their job is affected and there may be an impact on their lifestyle, leisure activities, ability to sleep and future job prospects.
Suitable manual handling training is likely to reduce the likelihood of Manual Handling injuries occurring, reduce the frequency that they occur, and reduce their severity.
Who is Manual Handling training for?
Employers have a legal obligation to protect the health and safety of their workforce. This obligation requires an employer to provide their employees with suitable training in relation to the tasks that they are required to undertake.
"Manual Handling" is defined as the transporting or supporting of a load or person (including lifting, putting down, pushing, pulling, carrying or moving) by hand or by bodily force. So by this definition, Manual Handling Training is intended for any person that undertakes such duties as part of their work.
---
What are the benefits of Manual Handling training with OFI?
At Osteopaths For Industry, we pride ourselves in having some of the very best, highly qualified and most experienced trainers in the business. Our unique selling point is that ALL of our trainers are qualified (and experienced) Osteopaths or Physiotherapists. This provides them with an intricate understanding of the human body and its musculoskeletal systems.
All of our in-house courses can be tailored to meet your exact requirements – we don't believe in "one-size fits-all" training courses! In addition, you will have priority access to our specialist trainers for advice on any Manual Handling issues that may arise following your training course, and your organisation will have access to our free online training tutorials and videos.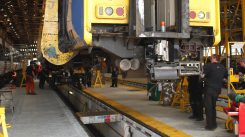 Our Unique Approach
We combine clinical expertise and a long history of working in all sectors of UK industry to provide flexible training services that are revolutionising the health and safety culture in the UK. By focussing on changing cultures within organisations and educating employees in the medical benefits behind using correct manual handling techniques, our training is the most effective tool for reducing injuries available.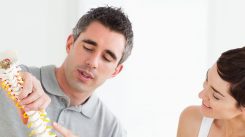 Our Instructors
All of our Instructors are experienced Osteopaths or Physiotherapists with a vast history of working in all sectors of industry. Our nationwide team of Instructors are experts in the field of injury prevention and are able to explain the 'Why behind the How' of using good handling technique, which increases the effectiveness of training.
Meet some of Our Clients
Osteopaths For Industry are trusted by some of the best-known organisations in the UK to provide effective Manual Handling Training and Risk Management advice.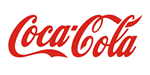 The whole process, from my original enquiry through to delivery of the program, was handled quickly and professionally. I received excellent feedback from my delegates and I would highly recommend Osteopaths For Industry as a manual handling training provider.
David Reid - Learning and Development Professional, Coca Cola
---
Would you like more information?
Phone our Customer Support Team on 020 8398 9522 or complete the enquiry form below.