Online Training Solutions
Designed to improve your employees health as well as providing a robust risk management system.
Customised Online Manual Handling Training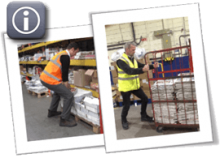 Filmed at your site and featuring the specific Manual Handling tasks that your employees undertake every day, our experts develop a tailored training solution to exactly fit with your training objectives.
Featuring live video tutorials, anatomical education and intelligent Management Information capabilities.
Find out more about our Online Manual Handling Training Tools
On-line DSE Training & Assessment Tool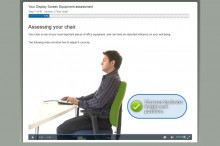 We have developed an innovative Online DSE Assessment Tool that not only identifies risk of injury in your employees, but also trains them to use excellent musculoskeletal health practice.
The tool features intelligent Management Information Tools allow managers to review assessments and identify risk & bad practice, before they result in an injury.
Find out more about our Online DSE Assessment Tool & take a FREE TRIAL
Customised On Line People Moving and Handling Training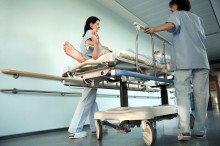 Filmed at your site, featuring your staff and our experts and tailored to your specific working environment and Moving and Handling risks.
Our Online Moving and Handling Training ensures excellent risk management, with our experts documenting the correct techniques for Moving and Handling People.
Find out more about On Line Moving and Handling Training Solutions 
---
We provide Online Training Solutions to some of the most well known organisations in the UK