Learning Management System (LMS) integration
Manual Handling and People Moving & Handling eLearning tools that work with your Learning Management System (LMS)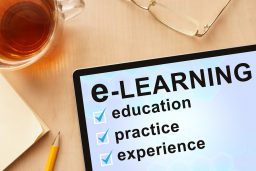 Osteopaths For Industry specialises in creating a range of bespoke Online Manual Handling Training and Online People Moving & Handling Training and assessment tools.
These could simply be a collection of bespoke training videos for your trainers to use during a refresher session, or employees to watch as part of their Continuous Professional Development. One the other hand, you may want to to create a complex learning & assessment tool, which includes management reporting or feedback to your existing LMS system.
Whatever the situation, at OFI we are able to deliver you a professional, cost-effective solution.
---
Simple integration with your existing LMS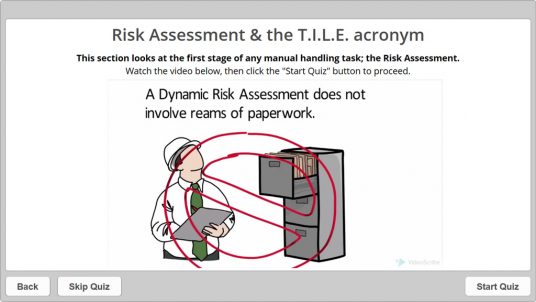 We can deliver your finished eLearning package as a single file, ready to drop straight in to your existing Learning Management System. We support most LMSs – these are the standards that we can deliver your finished LMS package in:
SCORM 2004
SCORM 1.2
AICC
BlackBoard 9.x
Experience API (Tin Can API).
Flexible solutions for non-LMS users
If you do not use a dedicated Learning Management System then we can provide your finished Training Tool in a variety of ways, which could be used either Online or Offline:
Web based system – either a full eLearning tool or simply an online library of training videos. Being web based, it can be accessible to any of the authorised users at any time, from anywhere in the world.
Data CD or USB stick – either a full eLearning tool or simply a library of training videos. This 'package on a CD/USB option' allows your trainer to travel with the eLearning tool, or for you to distribute it to a number of users or sites, or sites that do not have internet access.
Video DVD or Blu-ray disc – for playing your training videos on a normal DVD player, Blu-ray player or a computer with a DVD/Blu-ray drive. Allows you to distribute training videos to a number of users or sites, or sites that do not have internet access.
Visit the Online Training section of our website for more information on the Online and eLearning services we can provide, or get in touch with us and we'll be happy to help.