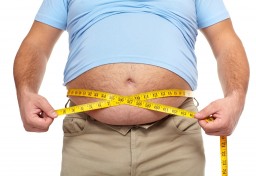 As obesity levels increase in the UK, the care of the bariatric patient has extended over the past few years. Now, their care is not limited to just hospitals, but community health care, care homes, residential homes, ambulance services, operating theatres, and even funeral homes. Staff involved with Moving and Handling can find challenges and complications that are almost impossible to negotiate without the right type of training.
Ann Drinkwater is a Moving and Handling consultant and trainer for OFI, with over 20 years' experience in the field. Her background as a chartered physiotherapist also gives her special insight into this issue.
'Bariatric Moving and Handling training is vital,' she explains. 'It reduces the amount of force and effort for the handler, and it ensures the safety and the dignity of both handler and client. The discipline of bariatric study has expanded particularly in the past ten years, as concerns and awareness have increased; now, bariatrics is its own specialist field within physiotherapy.'
The questions and challenges have expanded too. Staff often do not know how to effectively approach the bariatric patient, especially in a community setting, where the staff member may not have access to extra help. Staff can be concerned and apprehensive as to how best to safely assist. In some training situations, the bariatric suit can be used; if not, the issue is highlighted and explained verbally, and with visual aids.

Where does Ann think the future of bariatric moving and handling training is headed?
'Training in the workplace, in the actual work environment, is the logical next step,' she suggests. 'For example, trainers can use the hospital ward where difficulties are occurring, or in a community setting where a problem has been highlighted. In this way, you can train whilst solving the problem, and health care staff respond well because they can relate to it, can see it come to life in their own environment. It's more specific, effective, and memorable – but it's not always possible.'
Moving and handling training is keeping ahead of the game, giving staff that much more confidence in themselves and their ability to assist, advise, and care with compassion.